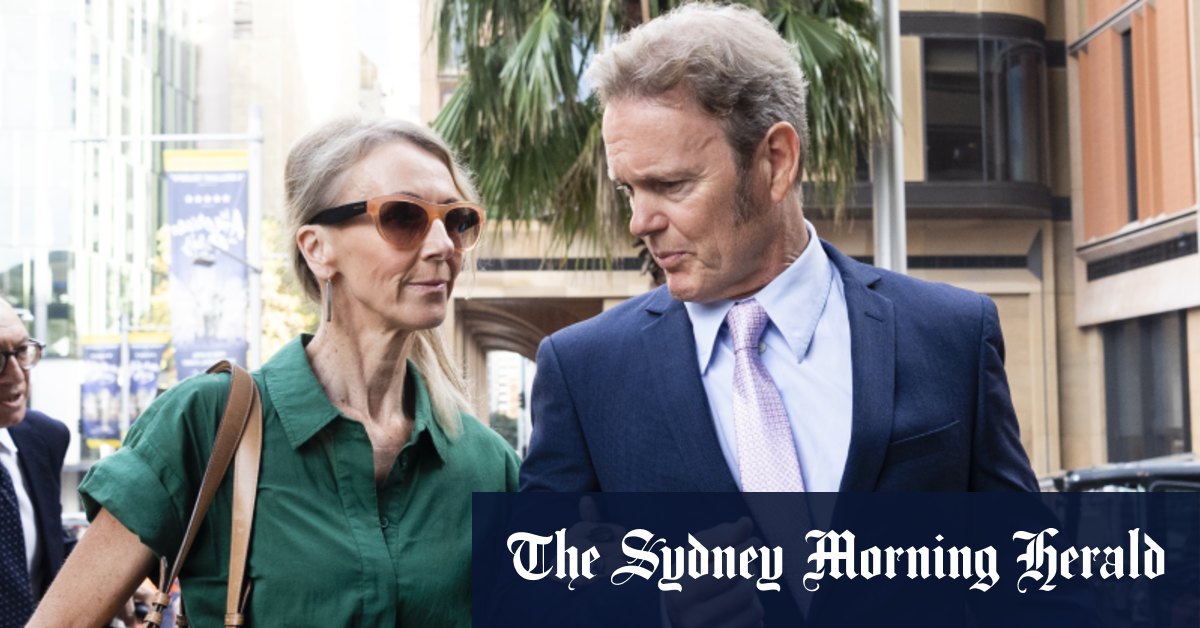 Craig McLachlan sexually harassed 11 women, trial told

Hodge said three of the women giving evidence about the 2014 season – including Whelan Browne – variously acted in the same role, which entailed them being in a bed with McLachlan in one scene.
In that scene, played to the jury, McLachlan's character can be seen seducing another character, Janet, by kissing down her neck and shoulder before disappearing behind a blanket where he can no longer be seen by the audience.
Hodge said the women would tell the court that, during some performances, McLachlan continued to kiss them on their back, stomach or breast after he disappeared, which was not part of the show and made them feel uncomfortable.
Whelan Browne is expected to say in her evidence that she was touched and kissed on multiple occasions during the bed scene, including having her underwear pulled to the side and being kissed on the buttocks.
Hodge said Whelan Browne would tell the court that McLachlan traced down part of her vagina during another performance.
"The context for that may be that, a little earlier, Ms Whelan Browne had made a comment to Mr McLachlan about being concerned that the stage underpants she was wearing had been washed so many times that they had become see-through," Hodge said. "Mr McLachlan had said something like 'Yes, he could see her little slit,' "
Loading
Two other women, an actress and a sound technician, are expected to tell the court they were separately called to McLachlan's dressing room where they discovered him sitting naked at his dressing table. The sound technician is expected to say McLachlan groped her breasts and buttocks on at least two occasions during the tour.
Giving evidence on Tuesday, McLachlan said the cast and crew were "very friendly" and physically affectionate during the 2014 season of Rocky Horror, including smacking each other on the bottom, hugging, sitting in each other's laps and giving wedgies.
He said one male cast member would often drape himself over McLachlan to sing Barbra Streisand songs, smack his bottom and tweak his nipple.
McLachlan described Whelan Browne as the "goosing queen" of the tour, a gesture consisting of "a finger, or a couple of fingers, giving you a poke up between the buttocks".
"It was one of her regular gags throughout the entire tour, really," McLachlan said.
He said the cast and crew regularly used strong language, including Whelan Browne discussing the penis size of another male actor and once walking into his dressing room and saying, "can you see my vag".
McLachlan's barrister Kieran Smark, SC, asked if any of this behaviour offended him.
"No," McLachlan said.
"Did you have a belief … that other people were being offended?" Smark said.
"Certainly not, no," McLachlan said.
The hearing continues.
The Morning Edition newsletter is our guide to the day's most important and interesting stories, analysis and insights. Sign up here.
#Craig #McLachlan #sexually #harassed #women #trial #told