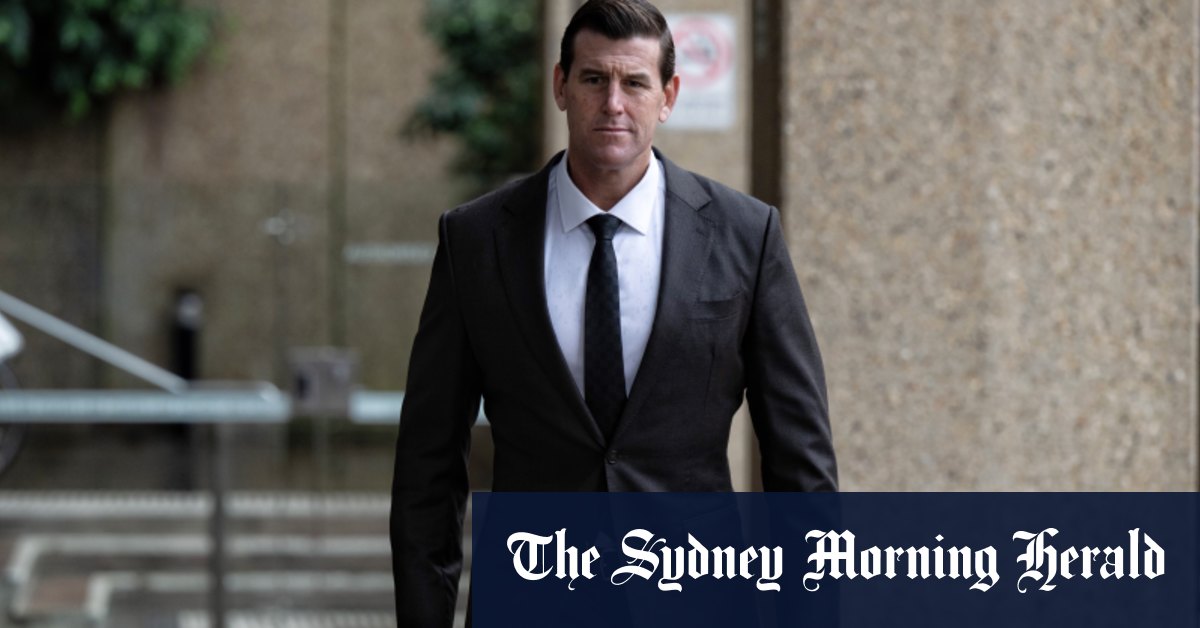 Soldier says cliff-kick incident did not happen

A former elite soldier who served alongside Ben Roberts-Smith in Afghanistan has denied the pair were involved in the unlawful execution of an unarmed prisoner during a key mission in 2012.
Person 11, a former Special Air Service soldier whose identity cannot be revealed for national security reasons, gave evidence on Tuesday in support of Roberts-Smith in the war veteran's defamation case against The Age, The Sydney Morning Herald and The Canberra Times.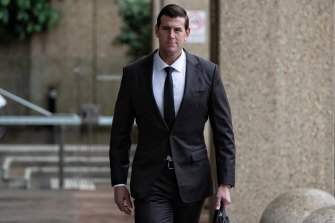 He rejected the newspapers' claims that he shot dead a handcuffed Afghan prisoner in the village of Darwan in 2012 after his patrol commander, Roberts-Smith, kicked the man off a cliff.
Person 11 said he spotted the man in a corn field, formed the view he was a Taliban insurgent who posed a "direct threat" to the SAS, and shot him with an M4 assault rifle. Roberts-Smith was "not in my line of view" at the time, he said. He told the court that a radio, commonly carried by insurgents, was found on the man's body.
Roberts-Smith is suing the newspapers for defamation over a series of stories in 2018 that he says portray him as a war criminal who was involved in the unlawful killing of Afghan prisoners. Under the rules of engagement that bound the SAS, prisoners could not be killed. He has told the Federal Court any killings were carried out lawfully in the heat of battle.
Loading
The newspapers are seeking to rely on a defence of truth and allege Roberts-Smith was involved in six unlawful killings, including the execution of the man at Darwan. The newspapers have previously called SAS and Afghan witnesses who have given evidence about that alleged killing.
Person 11 said the mission to Darwan in September 2012 was part of "our sustained effort to track down and locate a defector from the Afghan National Army", Hekmatullah, who had murdered three Australian soldiers, Stjepan Milosevic, Robert Poate and James Martin, as they played cards at the soldiers' base in Tarin Kowt in August.
"We had received intelligence … that this area was either known to be the actual location of our objective, or that he had passed through there, or that there were people who were harbouring him in this area," he said.
#Soldier #cliffkick #incident #happen